ANTARCTICA - ALL INCLUSIVE
$2,000 SAVINGS PER SUITE
OR $1,000 SAVINGS FOR SINGLE-OCCUPANCY SUITE


FREE ECONOMY CLASS ROUNDTRIP
(BETWEEN BUENOS AIRES / SANTIAGO AND USHUAIA)


FREE TRANSFERS
BETWEEN AIRPORT, HOTEL AND SHIP


FREE PRE CRUISE HOTEL
1 NIGHT BEFORE YOUR CRUISE


No other destination can elicit the sense of excitement and adventure as Antarctica. The most unspoilt and remote place left on Earth, this is the ultimate journey of a lifetime. Silversea's luxury Antarctica cruises offer the highest standards of comfort, safety and style aboard either Silver Explorer or the newly refurbished Silver Cloud.
Specific conditions may apply depending on departure port.

Departure dates for 10-day Antarctica expeditions in 2018:
Nov 11, Nov 22, Dec 7, Dec 12.
Rates from $11,900.
---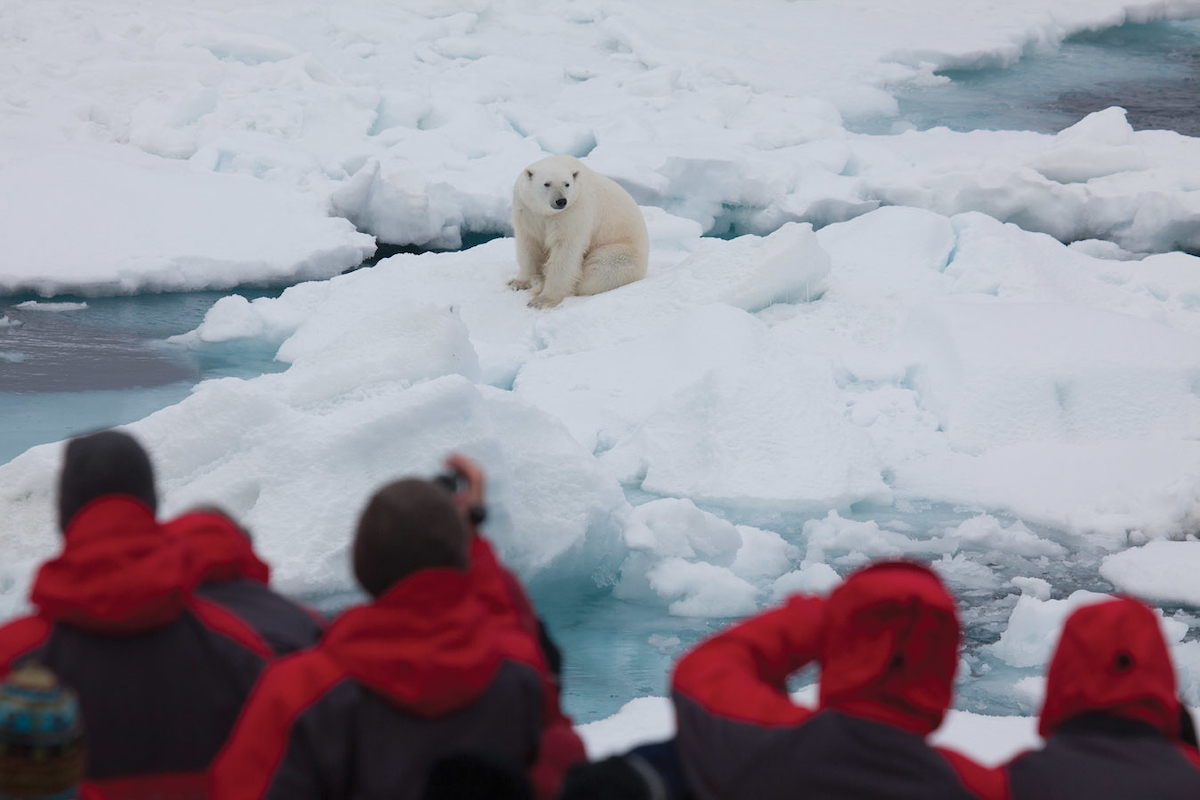 ARCTIC - SPECIAL SAVINGS
$2,000 SAVINGS PER SUITE
OR $1,000 SAVINGS FOR SINGLE-OCCUPANCY SUITE


Take the plunge and travel into one of the most enigmatic regions on Earth. Mountains of ice calve gracefully while seals, sea birds and of course the mighty Polar Bear search for food in this frozen wonderland. Dreamlike, beautifully bleak, yet bursting with energy both above and below sea-level, hike upon tundra and sail amidst fjords – after all, this is the land of the midnight sun so anything is possible. A must for any modern traveller, Silversea Expeditions allows you to explore the Arctic Circle with expert guides in comfort and class. Making way for you to have a truly memorable experience.
Departure dates for 2019 Arctic expeditions:
June 18 (Iceland, Svalbard, Norway), July 22 (Norway, Svalbard, Iceland), Aug 5 (Circumnavigation of Iceland), Sept 5 (Norway, Svalbard, Iceland)
Rates from $7,830.
---
Competitive Silversea Fares. Request a Quote!
John: +91 98300 53005
Shanthini: +91 92831 90875

Toll-free within India: 1 800 345 3324
Destinations

Aboard Silversea's small ships and intimate luxury cruises you can discover the world's most intriguing ports while travelling in extraordinary style. Sail directly into the heart of St Petersburg, down the Amazon River, under London's Tower Bridge and throughout Norway's breathtaking fjords.

Ships

While most cruise ships keep getting bigger and bigger, there is something uniquely satisfying about Silversea's luxurious small ship cruises. The intimacy. The close-knit camaraderie. The excitement of exploring secluded, rarely seen harbours where true adventure lies.

Life Onboard

Step on board a Silversea luxury cruise ship and sense how time pauses. Now imagine a schedule free to fill with all that is close to your heart. Each new day presents a personal canvas to fill with broad brush strokes of bright possibilities.
Why Book With Us?
Best Value

Silversea Cruises India is a division of Expedition Voyages. We offer Silversea cruises to clients worldwide. Our mission is to get the best value by booking you on superior ships at the best savings possible.

Good Service

We believe that informed, prompt and personalized attention are the keys to good customer service. And good service is the key to good business. It is our goal to ensure your happiness before, during AND after your trip!

Competitive Rates

Due to our focus and large sales volume, we are able to pass along incredible savings to you. Call us for competitive rates.

Worry Free

When you book your Silversea cruise by credit card through us, Silversea will process your card. You should feel safe and good when purchasing a Silversea cruise through us at a competitive rate without any financial risk.
Competitive Silversea rates. Request a quote.
John: +91 98300 53005
Shanthini: +91 92831 90875

Toll-free within India: 1 800 345 3324